IDEA – STORY – IMAGINATION – RESULT
Bombadil Publishing is a new world of publishing where young people write for young people! Our world is all about commitment, enthusiasm and drive; dreams, stories and passions. It is about expressing and sharing ideas and stories with others, creating, publishing, marketing and selling the perfect books for young people by young people between the ages of 12 and 26.
The MageQuill writing component is "a moment in time" – Magequill's technology developed by a Scottish book Publisher, can empower young people to read, write and explore in ways that will enhance their real-life experience at home, work and play.
MageQuill will catch the authors of tomorrow today. Encouraging innovation & creativity, providing educational services that allow all of today's youth to experience learning success.
We have a mission to be the foremost Scottish children's book publisher. To do this we have established a culture that all our team members will help and provide the assistance all our customers need.
Technology today has had a dramatic impact on the way we communicate and engage with content at home and work.
At MageQuill we believe that technology in the classroom is only as good as the confidence it breeds, and the life long skills it empowers young people within their everyday lives. As a Scottish Publishing House we have put this at the for front of our manifesto.
Apart from Edtech, we are in many ways a traditional Scottish Publishing House, writing with other Scottish Publishers.
Our national curriculum is changing and with it comes the opportunity to shape education around our young people and make sure that every child has the same opportunity to learn and develop.
A time where every young person can easily find, read, learn – from and discuss the titles and texts that inspire and interest them.
A time where young people who are so inspired, can write their own stories and get help and encouragement, in real-time, to hone their skills, develop their craft and publish their work.
A time when teachers are gifted back the most precious commodity of all – their time- because planning, marketing and above all teaching, is simplified.
We also believe that every penny that can be spared, should be invested in teaching. That's why our product doesn't come at a cost. It is an investment.
MageQuill being a prominent Scottish book publisher, will not only give educators back time but it will also save our academic institutions money be radically increasing productivity.
We can encourage young people to write the stories they want to read and collaborate with educators, mentors and friends in a way that has never been possible.
MageQuill's technology empowers those who will write all our futures.
LATEST PA FIGURES SHOW THAT 2016 WAS A RECORD YEAR FOR UK PUBLISHING
28 April 2017 – Source The Publishers Association
UK Books and journals
Figures released on 27 April 2017 by the Publishers Association show that 2016 was a record breaking year for the publishing industry in the UK with sales of books and journals reaching £4.8bn, their highest ever level.
The increase in sales of 7% on the previous year is the largest growth in a decade, when in 2007 digital was first included.
Industry growth has been fuelled by success both home and abroad, with export sales rising by 6% to £2.6bn and now responsible for 54% of total revenues.
Highlights include:
Overall digital sales up 6% to £1.7bn despite a continuation of the drop in eBook sales down 3%
Physical sales up by 8% to £3bn on last year rising to the highest level since 2012
Europe remains the largest export market accounting for 35% of exports
Chief Executive of the Publishers Association, Stephen Lotinga, said:
"UK Publishing is a world leader and these figures confirm that the industry is flourishing due to the hard work and ingenuity of its superb publishing houses and workforce.

"All of us have at some point in our lives enjoyed the work of a great author, used a high quality textbook, or benefitted from the sharing of academic literature and that is only possible due to the continued success of the publishing industry.

"Whatever the makeup of the new government, they must ensure that any post-Brexit trade settlement it reaches with the EU and other countries reinforces this continued success."
Scottish books and journals
No separate figures are available for Scotland, but our Chief Executive Marion Sinclair is quoted in Alastair Dalton's article in The Scotsman of 28 April 2017 saying:
"Many of our members have seen a welcome uplift in print sales in the past year and a dipping of e-book sales. "Overall, there's buoyancy and confidence in the market."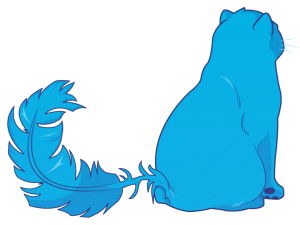 As MageQuill is one of the leading publishing companies in Scotland we are proud to promote and assist the many budding Scottish authors within our schools.
So get started and write "with freedom and choice to write your own emotions, write what you want no questions asked and without boundaries".
Contact us on email sarah@magequill.com Phone; 01599 555203
#askthecat
Address; Graham House, Dornie, IV40 8AP
Upcoming dates for your 2018 diary:
March 1st – World Book Day                                                        September 6th – Read a book a day
April 2nd – Children's Book Day                                                   September 8th – International Literacy Day
April 16th – Celebrate Teen Literature Day                             October – National Book Month
May 11 – 17th – Reading is fun                                                    November – National Novel Writing Month
July 30th – Paper Book Day                                                           December – Read a New Book Month