Bombadil Publishing has recently embedded its manual process in an educational tool giving students the possibility to work on their literacy and language skills as required within the curriculum.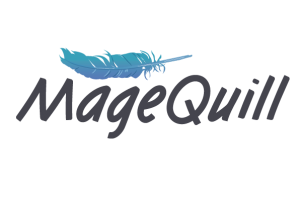 This tool is called MageQuill, named after Mage meaning Wizard, the magic that is behind creativity, mixed with equal measures of a practitioner of magic and the Quill being the writing tool.
As the world's first youth to youth publishing house, MageQuill evolved from Bombadil Publishing requested by schools. Based out of Scotland, it is a subscription based writing, publishing and insight platform that we believe will do the same for education as YouTube did for film; Spotify did for music and Amazon did for books; more content, available to more people, at less cost.
The best writing is turned into e-books, and the best of the best make it as printed books to the shelves in bookshops and libraries around the world. We have historically been publishing in English, Spanish and Swedish and have now added German and Gaelic. More languages to follow.
An annual subscription includes access to not only the writing tool itself but also a library of high quality books written by youth, a creative and exciting world of young dreams and literary exploration. Join the literacy revolution! Let the students write the sort of books they want to read – and prepare to be amazed by their talent and passion!
MageQuill is a digital platform deploying unique computational algorithms that enables teachers to monitor, analyse and optimize students progress through the literacy curriculum.
Above all, MageQuill Educational together with Bombadil Publishing based out of Scotland, empowers students with the tools to learn, help when it's most needed and the inspiration to create.
Contact us for pricing and more information on
sarah@magequill.com.com